Special Tribal Documentary ( Photographer Choice) Tour
Tour Code: 139-A/OTTS-2021-22
Duration of Tour: 14Nights/ 15Days (weekend to weekend)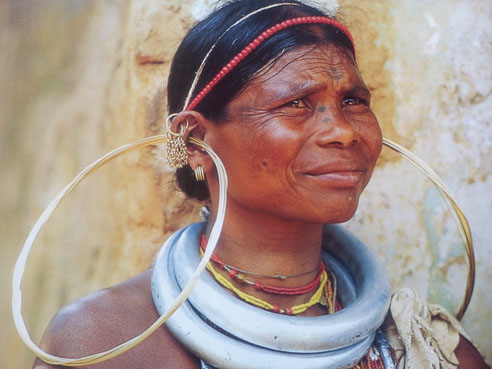 Tour Themes cover:
Among the 62 different tribal communities in odisha , there are some groups who are more isolated , archaic, vulnerable and keep preserve and maintain their culture so this special tribal tour itinerary has designed exclusive for photographer ,  which cover colorful ethnic group of Odisha (Orissa) , hiking at their villages, different colorful weekly markets,  tribal dance of Bora gadhava tribes  ( subject to available the drum men), tribal festival  and at the end excursion the  classic coastal rural   life at our village retreat selanidingo  rewind all tribal documentary & tribal photography India .
Suggested itinerary:
The below given suggested day to day itinerary we focus weekend- sat. to weekend – Saturday, which save time and also we focus their colorful weekly market.
D1-(sat)-Bhubaneswar
Upon arrival meet our representative and transfer to hotel, if time permit visit the tribal museum.
Overnight : Hotel at Bhubaneswar
D2-(sun)- Bhubaneswar- Kondh tribal village- Baliguda ( 6.30hr drive+ visit)
Morning drive towards Kutia Kondh ( tattoo faced ) tribal village area on route visit the Kondh tribal village with their typical house style.
Overnight : Baliguda
D3-(mon)-Hiking and documentary Kutia Kondh village( tattoo faced tribe)- Baliguda
Early drive towards Baliguda Jungle range  Excursion & documentary the Kutia Kondh tribe while hiking in tribal village.
Overnight: Baliguda
D4-(tue)-Baliguda- Dongaria  Kondh village – Rayagada (4 hr drive+visit)
Morning drive towards Dongaria Kondh village / full day documentary at their village  while hiking
Overnight : hotel at Rayagada.
D5-(wed)-Chtikona-(Dongaria Kondh market)-Kuvi Kondh village- Podagarh- Jeypore (5hr drive+visit)
Morning meet the Colorful Dongaria Tribe at Chtikona ( weekly market). After 2-3 hr at there drive towards to Jeypore and enrote visit colorful kuvi kondh tribal community at Kumbhikota jungle range. then famous Paraja tribe weekly market at Podagarh.
Overnight : hotel at Jeypore.
D6-(thur)-Onkadelly- ( Bonda Tribe market)- Hiking Bora Gadhava  tribe village- Jeypore (4hr drive+visit)
Early Morning drive towards to Onkadelly meet the most colorful Bonda Tribes at their weekly market. After 3-4 hr at there then drive towards Bora Gadhava tribal village /hiking with the help of Local tribal guide /visit the typical house settlement / worship place/ if possible enjoy the tribal group dance with traditional custom and musical instrument / (chargeable)
Tribal group dance is encourage to upgrade their culture / which is pure responsible tour also.
Overnight: hotel at Jeypore.
D7-(fri)-Boraparaj village- Kunduli market- Mali tribal village- JEYPORE ( 4hr drive+visit)
Morning meet the colorful Bora Paraja tribe ( the tribal female using special ear ring and their upper ear lob turn towards down so an anthropological world , these tribes are very special ) at their typical village. excursion and documentary at their village and then drive towards the grand tribal weekly market at Kunduli (famous for paraja, rana, Mali tribe)
Afternoon visit the Mali Tribal village.
Overnight : Jeypore
 D8-(sat)-Hiking Bhumiya tribal village- Dhuruba Tribe village- weekly market- Rayagada (5hr drive+visit)
Morning meet the Bhumiya tribes at their isolated village in Kotpad range / and also meet the  Dhuruba tribes village- / Hiking and explore their life style  after lunch at the tribal hut (optional)  drive towards their colorful weekly market ( inside of jungle core area) and then drive towards Rayagada
Overnight: hotel at Rayagada .
D9-(sun)-Dokra village- Desia Tribal village – Gunupur  ( 3.30hr drive+ visit)
Morning drive towards Desia kondh village (on the hill top of Durgi Jungle range) warm welcome by the villagers / excursion their life style/ documentary-  afternoon visit the Dokra metal casting village/
Overnight- Gunupur
D10-(mon)- Lanjia Saura tribe village- Chandragiri- Taratarini (6hr drive+ visit)
Early standup to drive towards Puttasingh region, meet one of the most colorful tribe of our state- The Lanjia Saura ( famous for three things 1- terraces cultivation, 2- typical wearing style- like tail shape , 3- dream painting called " Idital" and meet the italmar at their village.
afternoon visit the typical Tibetan village at Chandragiri/
Overnight- Taratarini
D11-(tue)- Munda Tribal village- Dhenkanal (5hr drive+ visit)
Morning after breakfast drive towards at Munda Tribal village / Very typical houses with natural color.
Overnight- Dhenkanal
D12-(wed)- Sagaria tribal village- Santal tribal village- Joranda- Dhenkanal (3hr drive+ visit)
Early drive towards Sagaria Tribal village in the core of Kapilash jungle region/ while hiking excursion their life style. also visit the Santal tribal village (very rough road but flat land only hiking is possible)        afternoon visit the mahima sadhu monastery- enjoy the after noon worship by the supreme sadhus to the god of infinity (best for photography)
Overnight- Dhenkanal
D13-(thur)- Dhenkanal- Konark- Chandanpur (3.30hr drive+ visit)
Drive towards Konark, visit the world famous sun temple at Konark and then drive towards Chandanpur (a vergin destination of orissa) , meet the fishermen at their village near chandrabhaga beach side. check in a nice village home retreat – Selani Dingo
Enjoy the mouth watering hygienic dinner along with campfire .
Overnight- An unique village retreat – Selani Dingo
Day14- (Fri) – Village Special- Chandanpur
Early stand up enjoy the continental and classic breakfast in the open garden .
Visit and photo shoot the very special grand pottery making village by catamaran boat ride   (2hr , with boatman) while back to retreat different characterful village such as visit the meet the classic Brahmin village, farmer village, artisan village, washer men village, coconut picker village etc
Afternoon enjoy the classic Gotipua group dance (with proper custom and traditional musical instrument,  very nice for photography) if desire fell the relax of  the herbal oil massage by traditional royal barber (on chargeable basis)
Evening enjoy the classic clay pot chicken by chef / if guest like they may learn the traditional cooking method of orissa.
Overnight- An unique village retreat – Selani Dingo
D15-(sat)- Bhubaneswar ( Departure)
Morning departure for Bhubaneswar airport, board the  flight for your onward destination.
Tour concludes:
Description of Orissa tribes 
KUTIA KANDHA:
The Kutia Kandha is a section of the Kandha tribe found in Kandhmal and Kalahandi dist. (south central part) of Orissa. The tribesmen are known for their buffalo sacrifice ritual locally known as "Kedu" to worship their Earth Goddess- "Darni Penu". They belong to the Proto-Australoid racial stock and shspeak a dialect their own called "Kui", which belong to Dravidian language family. They worship large number of deities and spirits; the chief among them is Darni Penu, the Earth Goddess worship by the village headman called Majhi & the village priest is called Jani.
Dongria Kondh:
In the remote mountainous wilderness of the Eastern Ghats region of South Orissa lives a fascinating Kuvi-speaking tribe called, the Dongria Kandha. They inhabit the lofty Niyamgiri hillranges in the district of Rayagada. They stand apart fromothers for their famous Meria festival, expertise in horticulture and colourful dress, adornments and life style. For being the denizens of hills, forests and highlands (dongar), their neighbours name them Dongria. Dongria men and women are quite fashionable in their personal adornments, that makes them attractive and distinguish them from others. Dongria men put on a long and narrow piece of loin cloth and women use two pieces of cloth, each 3-4 ft. In length. Both men and women grow long hair. A wooden comb (kokuya) is fixed at the hair knot of men and women which adorns the hair-lock and keeps the hair tight. A tiny knife (pipli) with colourful thread balls at its metal handle, adorns the hair lock of women. Men and women put on aluminum neck rings, beads & coin necklaces (kekodika), finger rings. In addition to that women wear bangles, anklets, toe rings. Both men and women wear earrings and nose-rings.
Desia tribe: very typical people , black browness color curliner hairstyle and very typical houses , they are animist but very friendly.
 Bonda tribe: in the wild and remote mountainous country located towards the south-western tip of the Malkanigiri highlands lives a unique tribal community called- "Bonda". The tribesmen identify themselves as "Remo" (man). Bonda speak a language of their own that belongs to the Austro- Asiatic (South Mundari) language group. Bonda men are brave and bold. They derive their identity from their arms, such as bow, arrows, long knife which they always carry and sago palm-wine which is their most favorite drink. The Bonda women with their clean-shaven head decorated with head bands of Palmyra strips and plaited fillets of caryota fibber. Mass of colored beads and shell strings, brass neck rings and necklaces hanging down even below the navel and the brass bangles covering the whole of the lower arms are the typical ornamentation of the Bonda Women. A short and narrow strip of striped loin-cloth woven at home by a double-bar tension ed loom covering only the private parts comprises the woman's wear.
food in Selani dingo –  village retreat (Home stay)
Breakfast– (630am-9 30am)
Bread Toast, Butter, Jam,
Fresh Seasonal Fruit, Fruit juice ,
oat Pourage , Red Millet Pourage (locally say Mandia Jau),
Yogurt (sweet and normal)
Banana pan cake, with honey
egg (omelet /  boil / half boil/ ) any one of it at your choice
corn flake / Mussali
hot and cold milk,  cheese spreed
Black tea/ coffee (any one at your choice)
Lunch-(12.30hr to 1430hr)
Brown bread (whole wheat floor )- Roti/
Brown Boil Rice
soup (tomatto/, mix veg./ chicken / sweet corn) any one at your choice
Boil potato / sweet potato (any one at your choice)
boil veg.
Evening snacks: (1700hr to 1745hr)
Soup- veg. soup/  chicken soup/  tomato soup / sweet corn soup – any one at your choice
Pakoda- veg. pakoda/ chicken pakoda- any one at your choice
Herbal Tea
Dinner :(1930 hr to 2100hr)
RICE (Boil or fried with cumin or veg. fried rice or egg fried rice – any of one at your choice)
Roti (Indian Bread)
Dal- (Plan or fried- any of one at your choice)
Mix veg.- Different seasonal veg. (fried or boiled – any one at your choice)
Spinach – fry at your choice
One non veg. special item –Clay pot Mutton   or   Bamboo chicken  or Tawa fish Or  Banana leaf backed Masala Fish –  any one at your choice
Dessert – One special Indian Dessert
Black tea / Herbal tea / , coffee- any one at your choice
Tour concludes:
For the best price please contact with our sales executive : [email protected]
24 X 7 what's app number : 00-91-9439050039
What ever you want out of your trip we can tailor make an itinerary for you!!!!!