Best of Odisha (Orissa)
Tour code: DT- 407 /SPCO – 2021-22
Tour Highlight : In this special package tour it is contemporary of the People (best ethnic villages and their weekly markets)  in south central part of Odisha (Orissa) with History and culture of coastal odisha – ancient to medieval  temples of Old part of Bhubaneswar to  Sun temple at Konark respectively , Nature- Flora and fauna of the famous Bhitarkanika national park , watching different birds on nature at Chilika lake and on the bank of Bhargavi river side, Tribal culture- ancient tribal dance style of Bora Gadhava tribe – Dhemsha to Classic Gotipua dance form at Raghurajpur artisan village , the Mahima Philosophy of Joranda to Mahayana Buddhist site (Lalitgiri , Udaygiri and Ratnagiri) – ancient Buddhist monastery  and many more. to full fill it name " Best of Odisha" Tour
Destination cover: Bhubaneswar- Phulbani- Rayagada- Jeypore- Gopalpur- Chandanpur- Puri- Dhenkanal- Bhitarkanika national park and many isolated tribal villages/ weekly markets
Package cost: Economic , Depend upon the group size (No. of Guest)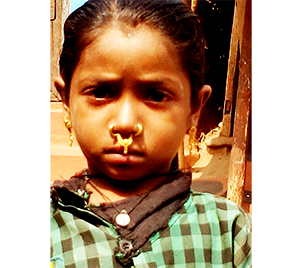 Duration of Tour: 15 Days/ 14 Night( weekend to weekend)
D1-( sat)-Bhubaneswar:
Upon arrival at the airport of Bhubaneswar meet our representative and transfer to hotel, if time permit visit the ancient cave (2nd century BC) Khandagiri and Udaygiri or Tribal museum (opening hour 10am to 5pm closed Monday and govt. holiday)
Overnight : Bhubaneswar
D2-(sun)-BHUBANESWAR-KONDH VILLAGE- PHULBANI (5hr drive+ visit)-
After early breakfast departure to Phulbani on route visit the Kondh ethnic village at Phulbani jungle range. warm hospitality by them.
Overnight:- Phulbani
D3-(Mon)-KUTIA KONDH TRIBE VILLAGE-RAYAGADA (4.30hr drive+ visit)
While hiking (1hr flat jungle footpath ) at the Kutia Kondh village explore their life style . Then drive towards Rayagada and check in a nice hotel and relax.
Overnight:- Rayagada
D4-(Tue)-DESIA KONDH TRIBAL MARKET //VILLAGE-JEWELRY MAKING VILLAGE-RAYAGADA (3 hr drive+ visit)
Excursion the Tribal jeweler making village and live demonstration  the age old lost wax process call Dokra. meet the Desia tribe at their colorful weekly market at Dukum.
Afternoon meet the Desia Kondh tribe at their village of lush green and high hill area -1200 mt above sea level high hill zig zag jungle road (but all weather motor able  road is there up to the village). If desire enjoy the tribal group song by the young tribal girls .We have very good social relation with the Desia kondh villagers , so if you desire enjoy the organic tribal cooked lunch at the village chief house. (food prepared by our special trained driver with the tribe) /
Overnight: Rayagada
D5-(wed)-DONGURIA KONDH TRIBAL MARKET-KUVI KONDH VILLAGE-MALI TRIBE VILLAGE- JEYPORE (5hr drive+ visit)
Meet the colourful Donguria tribe Kondh people at their weekly market at Chatikona. While drive towards Jeypore on route visit the Kuvi Kondh village (still their house style is like cave concept) and Mali village (Indo- Europium  tribe) then check in a clean and comfort hotel at Jeypore.
Overnight: Jeypore
D6-(Thursday)-BONDA TRIBE WEEKLY MARKET- GADHAVA TRIBE VILLAGE-WATERFALL-JEYPORE (3hr drive+visit)
Early stand up and drive to Onkudelly meet the most colorful  tribe in India- the  Bonda tribe, at their weekly market  (they called them self Remo- the men)  . it is very nice meet them before they arrive at their weekly markets on the small hill trail of that valley (Very nice to explore their lifestyle and photography) after couple of hour with them drive to the gorgeous waterfall at Duduma
Afternoon visit the Bora Gadhava tribal village at Lamataput area / if desire enjoy their group tribal dance called – "Dhemsha" with very hygienic tribal lunch at at the tribal chief house / evening enjoy the city tour of Jeypore.
Overnight: Jeypore.
D7-(Friday)-KUNDULI- KORAPUT – POTTERY VILLAGE-PARAJA TRIBE VILLAGE- RAYAGADA (5hr drive+visit)
Morning Visit the most grand  Jagannath temple (non Hindus and camera also allow) at Koraput , explore the jagannath philosophy at there and then visit the largest ethnic weekly market of the region at Kunduli famous for Paraja, Mali and Rana tribe. While return back to Rayagada visit the Paraja tribal village . check in a clean and comfort hotel at Rayagada.
Overnight: Rayagada
D8-(sat)-LANJIA SAURA TRIBE-HOT SULPHER SPRING-GOPALPUR (6hr drive+visit)
Meet the only Aryan tribe of Eastern India –  " Lanjia Saura" at Puttasingh high hill jungle range explore their life style, wild worship at Hot sulpher spring spot at Taptapani.
Check in a nice hotel at Gopalpur, if time permit evening walk on beach .
Overnight: Gopalpur
D9- (sun)-GOPALPUR-CHILIKA LAKE- KONARK- CHANDANPUR  (4.30hr drive+Visit)
Enjoy the sun rise on sea at Gopalpur (if it not cloud) .Then after breakfast drive towards Chandanpur, on route visit the paradise of  the migratory and residential birds on nature in Chilika lake at Mangalajodi while catamaran boating  ( with the boat man) meet them as near as possible – very nice for photography
Afternoon visit the language of stone of 13th c AD at Konark sun temple .Check in a nice village retreat (Selanidingo) at Chandanpur (near puri)
Overnight: Selanidingo village retreat at Chandanpur
D10-(mon)-PURI-CYCLE RICKSHAW TRIP-VILLAGE TOUR-CHANDANPUR (2hr drive+ visit)
Early stand up and excursion the real rural pleasure of coastal village tour  such as Grand pottery marking village, classic farmer village over catamaran boating on river " Bhargavi". (2hr) enjoy the traditional and continental breakfast at the open garden – at the village retreat.
Then explore the classical Puri over cycle rickshaw trip to visit the traditional street , old ponds, cremation place and also outer public path of Jagannath temple-12th AD (because non Hindus' are not allowed ).
Special traditional lunch (Orissa special ) at the village retreat – Selanidingo. 
Afternoon while hiking (1hr) visit the  famous Artisan village at Raghurajpur , coconut picker village, Bhramin village etc.
If desire enjoy the classic Gotipua dance (with traditional costume and musical instrument) at the village retreat (arranged by us)
If desire here we arrange a royal barber for full body herbal oil massage in traditional method- chargeable
mouth watering dinner along with bonfire.
Overnight: Selanidingo village retreat at Chandanpur
Note- Selanidingo  is a classic home stay village retreat which completely classic touch of rural orissa with realize the traditional lifestyle of coastal odisha and it is lifetime memorable with lots of activities/ classic organic food.
D11-(tue)-64 YOGINI TEMPLE-TEXTILE VILLAGE-DHENKANAL PALACE (5hr drive+ visit)
Morning after traditional breakfast check out and departure to Dhenkanal palace- approximately- 150years old (the 1st heritage palace of Orissa which has introduced the palace into hospitality line for the guest) en route visit the 64yogini temple at Hirapur. (the open roofed unique temple which is one of the fourth in India having nice and living condition and all 64 idols are present and the hair style and vehicle of each and every idols are different to other) then drive to famous textile village, Nuapatna ( famous for tie and dye popularly called ikat). Check in the nice heritage palace of Orissa-in Dhenkanal. Enjoy the royal food during evening at their royal dining hall and before bonfire at royal garden.
Overnight- Dhenkanal
D12- (wed)-DHENKANAL PALACE -JORANDA- BHITARKANIKA(5hr drive+visit)
Morning enjoy the royal breakfast at the royal garden then departure  and drive towards Bhitarkanika National Park en route visit unique sadhus place called Joranda to see the famous worship of Mahima sadhus( monk) having sami naked ( using only tree bark to their lower part and having more than 2 meter of their matted hair). During 10am and sunset time they worship the god of infinity for peace and harmony of the universe
Check in a nice eco resort at Bhitarkanika.
Overnight: Bhitarkanika National park
D13- (thu)-BHITARKANIKA NATIONAL PARK
Bhitarkanika : Famously known as mini Amazon of India , famous for different mangrove forest with very different fauna including the grand salt water crocodile .
Meet the wild crocodile basking on sun ray on the natural creeks while boating in side of the park. Hiking inside the core area to meet the natural fauna such as spotted deer, wild boar, jungle fowl, water monitor lizard and different types of bird on nature.
Overnight: Bhitarkanika National park
D14-(fri)-BHITARKANIKA- RATNAGIRI-UDAYGIRI-BHUBANESWAR
After breakfast drive towards to Bhubaneswar and en-route excursion the ancient ruined Budhist University (Mahavihar- stupa- chaitya) at Ratnagiri and Udaygiri. Check in a nice hotel in Bhubaneswar.
Overnight: Bhubaneswar
D15-(sat)-BHUBANESWAR- TEMPLE TOUR- DEPARTURE.
Morning after breakfast checkout and excursion the ancient temples in chronological order from 7th to 11th c AD. Then evening departure to airport for your on wards journey.
Tour concludes:
Note: Now there is no restriction for photography or videography in the tribal markets and villages.     For more description of tribal details with real photos , path (driving route) , contact local person , or any tour related detail please feel free to contact us.             We have Different cost categories  of the same above itinerary such as Deluxe, Standard and Budget  it deffer from standard of accommodation, type of transport, inclusion of food and other cultural activities /  rest service remain same / if guest interest we may extend or revised our itinerary too
Organizing the tribal dance – "Dhemsha" at the tribal area  and Gotipua classic dance at Raghurajpur Gurukul is our small try to upgrade their culture and Respect the sustainable tour is the main motto.
What ever you want out of your trip we can tailor make an itinerary for you!!!!!