Tour Code: DT- 102/ORIT-2023
Tribal Wonder in Odisha
Odisha (Orissa) is the land of 62 different rich tribal communities who stand proud of their age old culture and out of all we select some of the top ethnic group who still preserve their tradition and attire in their regular and preserve their culture still today.
In this tribal village tour in Odisha we try to present their rich culture, such as group dance with proper traditional attire and traditional tribal music popularly called "Dhemsha", their hair style and costume, their ornaments,  their house style , language etc which is different from one another communities ,
Tribal life of Odisha is very pure, they like to live in nature and respect to the nature
Most of the tribal fair and festival in India based to respect of nature goddess and their ancestor. Which one can feel during their Orissa tribal tours time.
Welcome to Odisha tribal area in a special interest tour package at an affordable price.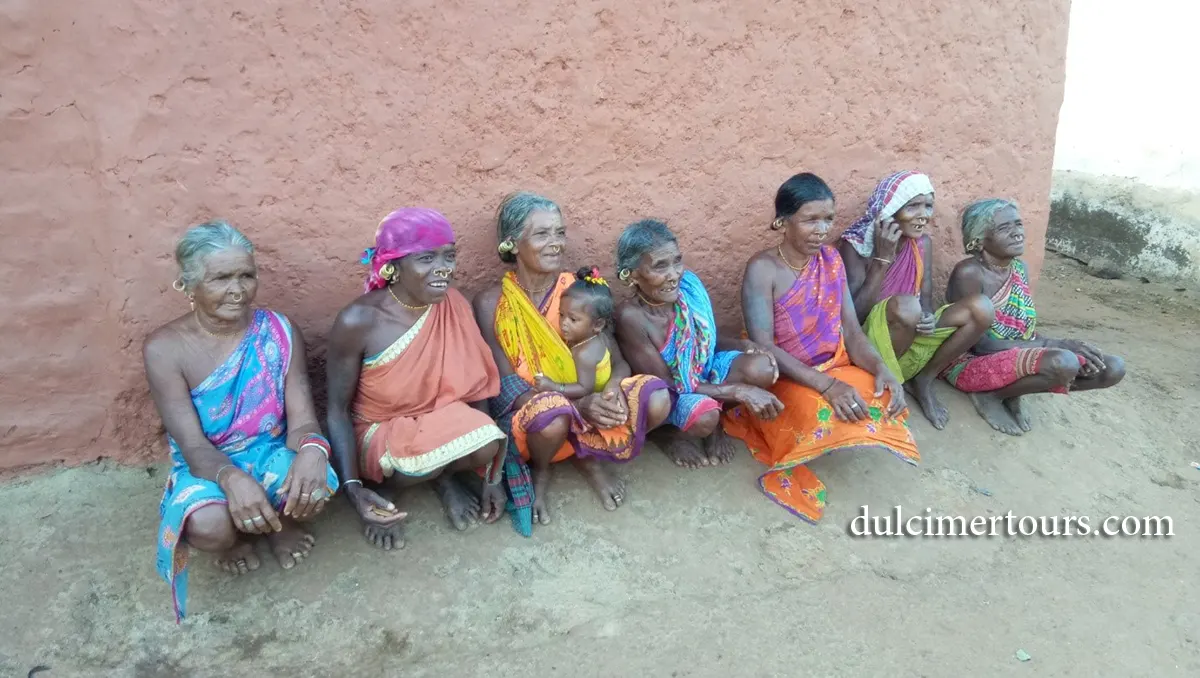 Tour Destination:
This itinerary has specially designed  for special interest guest like anthropology scholar , photographer, to normal guest , which includes most colorful tribes such as Kutia Kondha, Kondha, Desia tribe, Dunguria Tribe Kuvi Kondha, Gadhava, Mali, Paraja Rana , Lanjia Saura at their village and market and most colorful Bonda Tribe at their market. Colorful weekly markets, beautiful landscape, waterfall and many more.
Though each and every tribal communities have a fixed day for weekly market, that's why we mentioned here the days.and meet to them (tribals) at their different colorful weekly markets is lifetime memorable too. Most of the tribes are animist (worship and belief to nature), their life style is simple and pure, to encourage their culture, we are the only travel agency who organize tent tour (camping during overnight stay) ,  dance and song at their village
During the visit to the tribal villages please respect to their culture.
If possible try to buy their handicraft and product (but not mandatory)  directly from the tribes  and  encourage the responsible tour.
Duration of tour: 7 Night/ 8 Days ( weekend to weekend)
Suggested itinerary:
Day1- (sat)- Bhubaneswar
Upon arrival meet our representative and transfer to hotel , if time permit visit the tribal museum.
Overnight- Bhubaneswar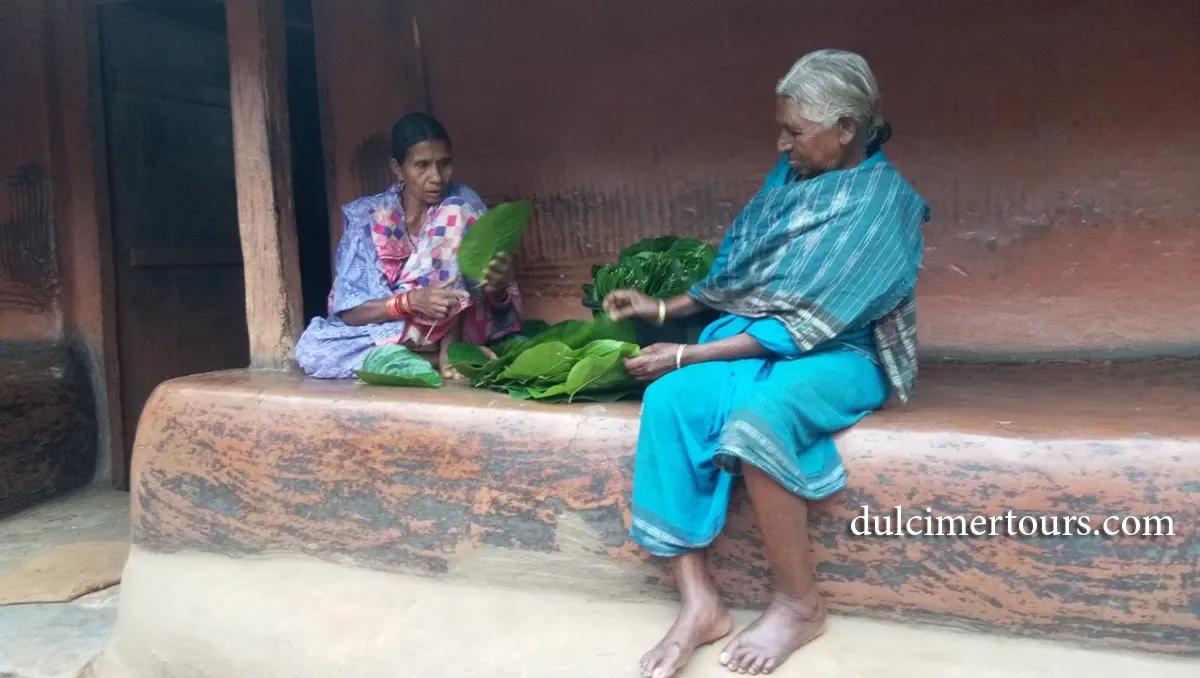 Day2-(sun)- Bhubaneswar- Kondh village- Phulbani (6hr drive+ visit)
Morning drive toward Phulbani (the entrance of Tribal communities) enroute meet  Kondh tribes at their isolated village. Check in a nice hotel and relax.
Overnight- Phulbani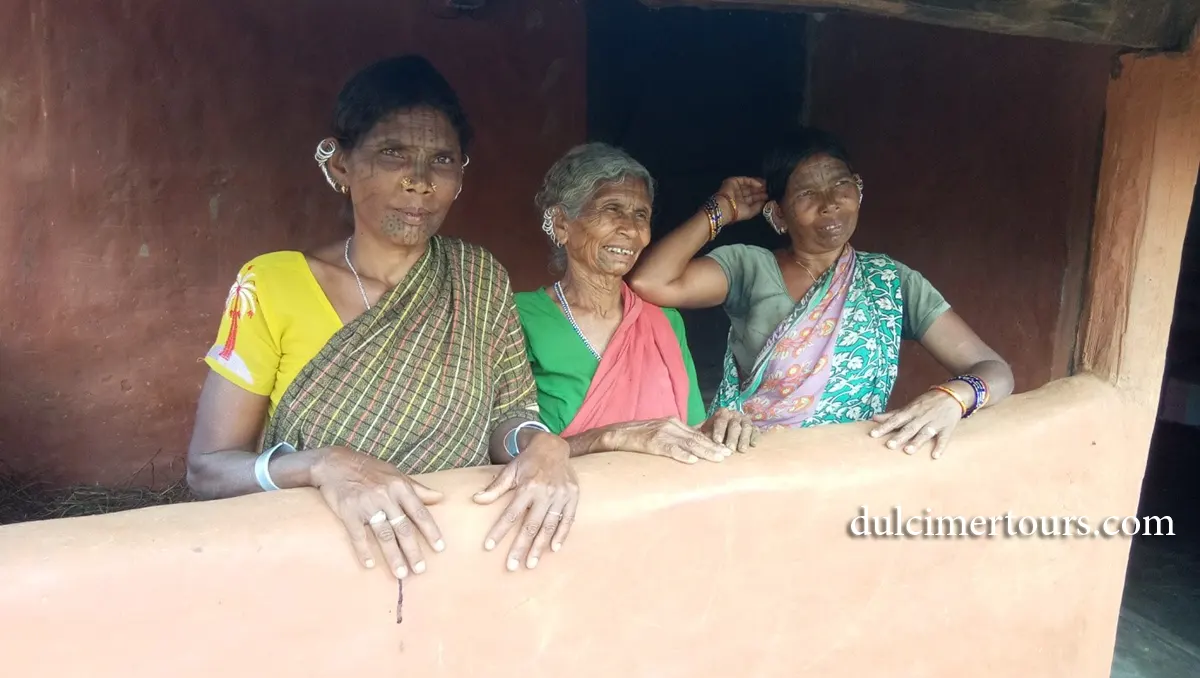 Day3-(mon)- Phulbani-Kutia Kondh village- Rayagada  (4.30hr drive+ visit)
Meet the Kutia Kondh (tattoo faced) tribes  at their isolated village while hiking (1.30hr). Then check in a clean comfort hotel at Rayagada. If time permit visit the tribal Goddess ":MajhiGhariani" temple too.
Overnight- Rayagada
Day4-(tue)-Desia Kondh village- Dokra Metal casting village- Rayagada (4hr drive+ visit)
Meet the famous Desia kondh tribes at the very isolated village in the core jungle area, explore their lifestyle and then visit the Dokra metal casting village and excursion their live metal craft process in their village.
Overnight- Rayagada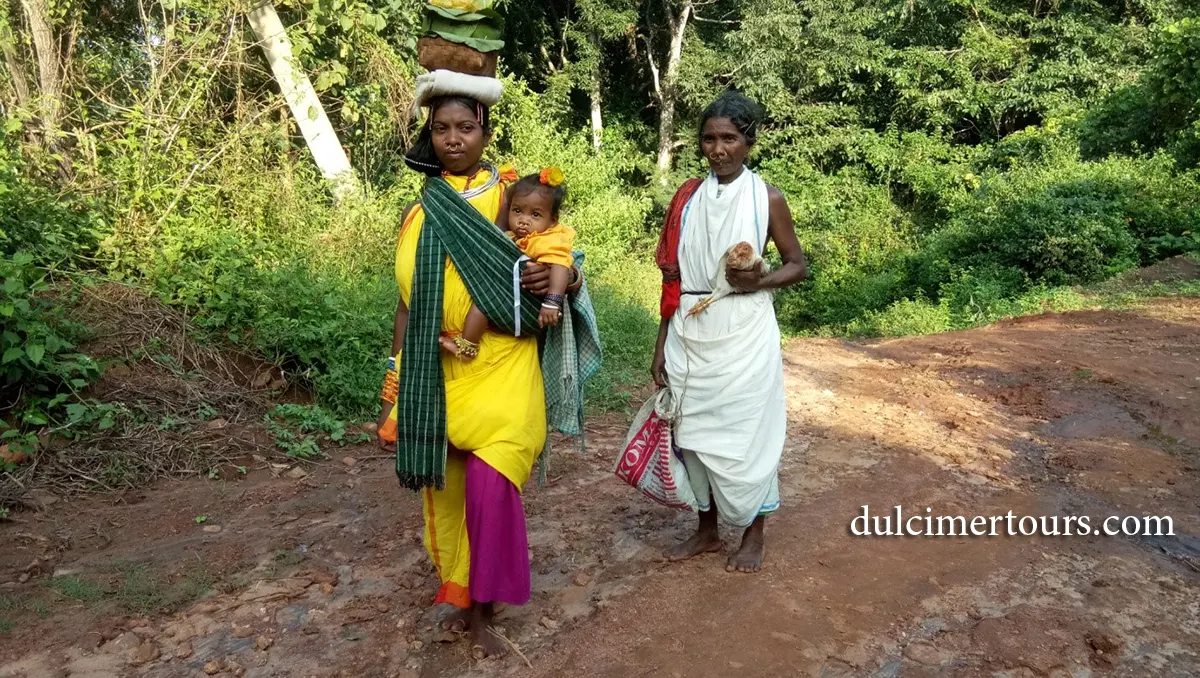 Day5(Wed)- Chatikoona (Dongaria Kondh Market)- Kuvi Kondh village- Mali village- Jeypore (4.30hr drive+ visit)
Morning drive towards Chatikona, meet the most colorful tribes " Dongaria" at their weekly market and after couple of hour drive towards Jeypore, enroute visit Kuvi Kondh tribes at their village and also meet the Mali tribes at their isolated village. Check in a nice hotel at Jeyopre.
Evening if time permit explore the life style of Jeypore local on the grand palace road while walking.
Overnight- Jeypore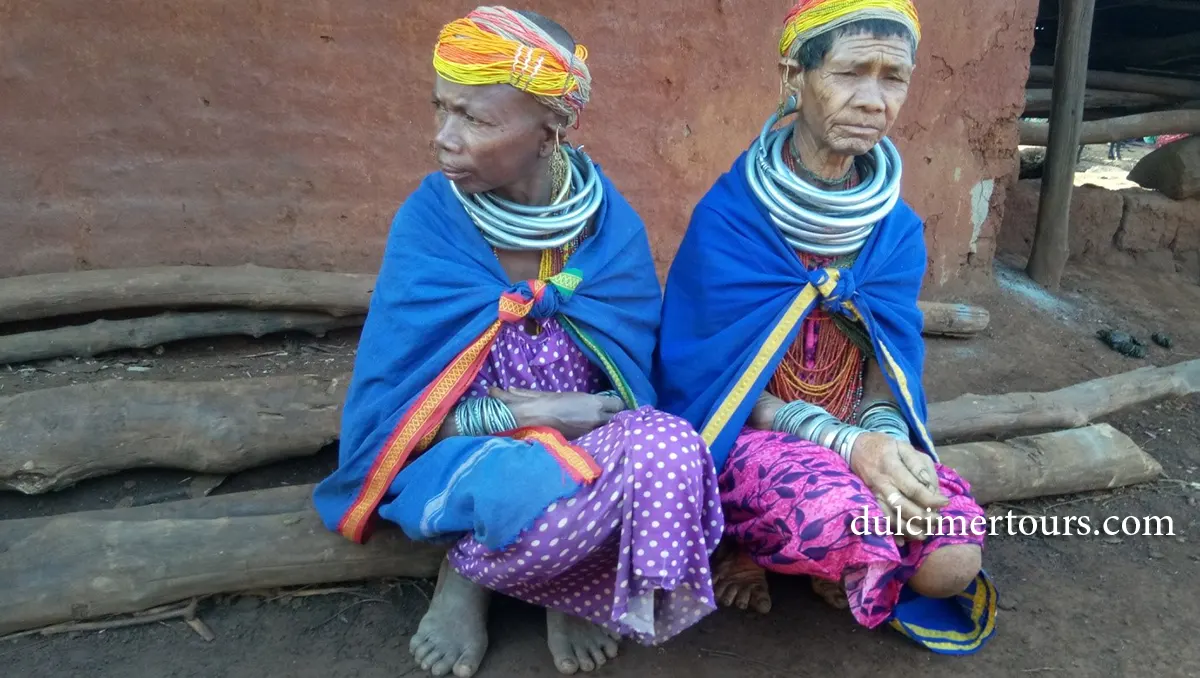 Day6-( Thur)- Jeypore- Onkadelly ( Bonda Tribe market)- Duduma- Gadhava village- Rayagada (5.30hr drive + visit)
Meet the most colorful "Bonda" tribes at their weekly market – Onkadelly, enjoy the Georgous Duduma waterfall, excursion the life style of Colorful – "Gadhava tribes at their isolated village and if possible enjoy their "Dhemsa" group dance with real music and costume  in their village natural ambiance (subject to available the drum men).  Check in the same nice hotel at Rayagada.
Overnight- Rayagada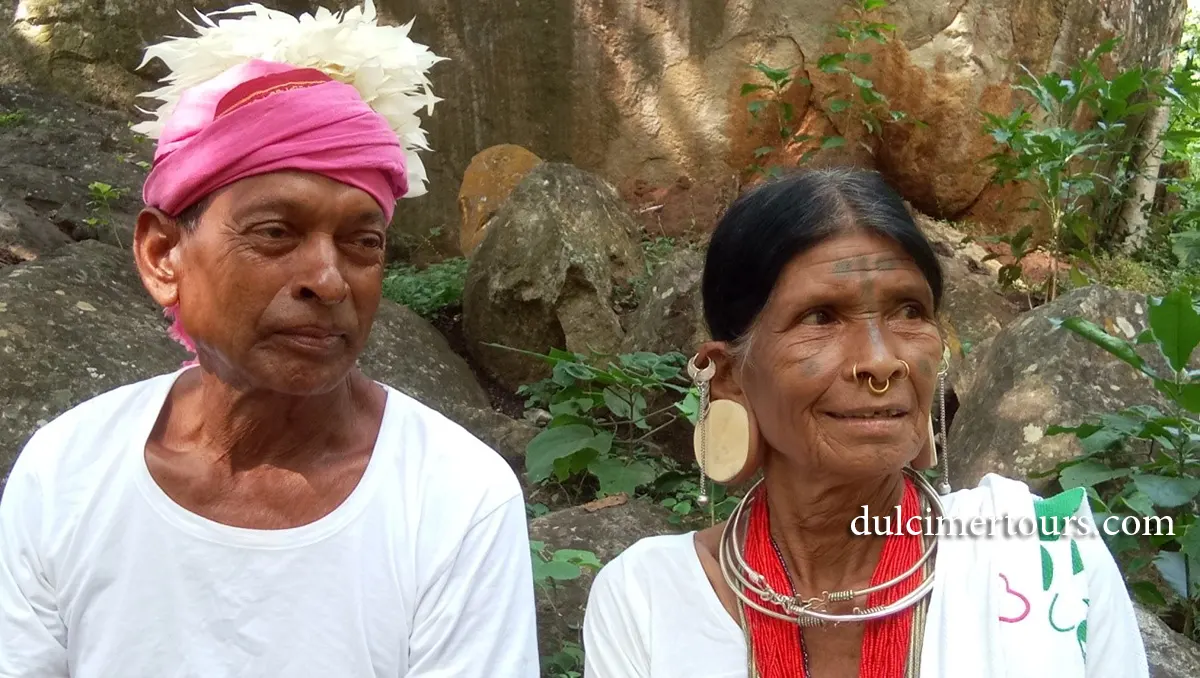 Day7-(fri)- Rayagada- Lanjia Saura village- Jiranga – Tibetian Monastry– Gopalpur (5.30hr drive+ visit)
Meet the only aryan tribe in orissa – the Lajia Saura in Gunupur region and explore their life style such as dream painting- Idital, terrace cultivation , typical tussel shaped dresses, and wood plug.
Also visit the Tibetian Monastry at Jiranga , check in a nice hotel near beach at Gopalpur.
Overnight- Gopalpur
Day8-(sat)- Gopalpur- on –sea- Bhubaneswar  (departure- 3.30hr drive).
Morning after breakfast check out and departure to Bhubaneswar to board the flight for your onward journey.
Tour concludes:
This itinerary has special designed for weekend to weekend.  If you want to extend the program it can be possible, and also we have introduced Trekking tour in tribal land in Orissa for more detail description of Tribes of Orissa  and price please feel free to contact with us.