Home stay tour in odisha is not only to travel the different place of interest but also the best way of hospitality to realize the local flavor and feeling of homely experience while you journey in odisha.
We have very best relation with the local and tie up with various local authentic old house owners, community run home stay and cherecterful heritage houses (king palaces open their rooms for hospitality) . Where you feel very safety and warm welcome by local host. Where you can excursion the local culture and their practices too.
The theme of this particular special interest tour is to introduce the soul of rural odisha in its local ambiance , and the test of their local home cooked mouthwatering organic food, nature trails, meet to the different ethnic group, combine with heritage, culture and over all the best memorable trip for travel lover to photographer.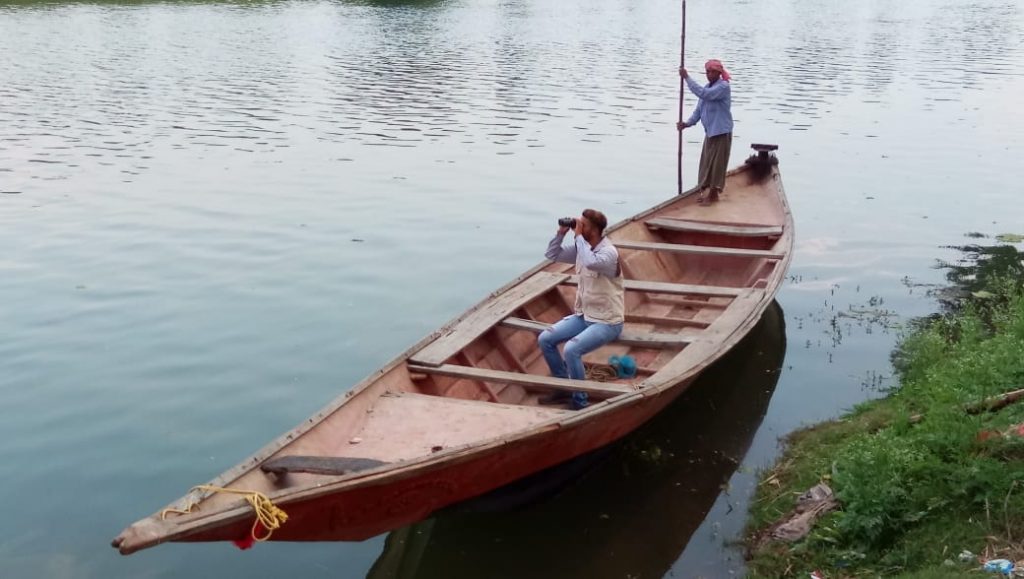 Tour code: DT- 126- ORHT- 2022
Duration of tour: 15Day/ 14Nights
Destination cover: Bhubaneswar- Bhitarkanika– Choudwar(Kiladalijoda)- Dhenkanal- Chandanpur (Selanidingo)- Chilika- Rayagada- Chatikona- Kakiriguma– Visakhapatnam
Suggested itinerary:
Day1- (sat)-Bhubaneswar
Upon arrival at Bhubaneswar airport meet our representative and transfer the unique home stay / if you desire (time permit) heritage walk the old city of Bhubaneswar and see the activities while hiking.
Bhubaneswar: at present the capital of modern odisha , having population around 1.7 million but it date back of 3rd c BC at Dhauli (Emperor Ashok's rock inscription ) , the gloriest history of 2nd c BC Udaygiri cave -8km From city center to different ancient temples (on 6th c AD- Satrughaneswar till 13th c AD- Anantavasudev temple) which represent the rich culture and heritage of our state.
Overnight- Bhubaneswar
Day2-(sun)- Bhubaneswar – Aul Palace (3hr drive+ visit)
Accordingly Aul palace record the royal family have been maintained their palace since 1590 AD, the location of this palace is very romantic because it is on the bank of Bhramini river . Present Maharaja personal take care of this heritage palace and guest. During winter (Oct- Feb) evening campfire is very special . The mouthwatering royal food (Dinner) is very local flavor and best hygienic.
While you proceed to Aul visit the ancient temple at Bhubaneswar on chronological order such as satrughaneswar-6th c AD, Parasurameswar-7th c AD, Mukteswar-9th c AD, Brahmeswar-11th c AD & Lingaraj temple (this temple non hindus are not allowed so one can see it on the north gate of temple platform)
Pm- check in at Aul palace / if desire visit the Malhar village near by to the palace.
Overnight- Aul palace
Day3-(Mon)- Aul Palace
Morning after early breakfast / drive towards to Bhitarkanika national park .
Make permit at khola gate and meet the wild crocodile on nature of different creeks of this national park while pre booked boating (with boatman) / inside meet different fauna like spotted deer, wild boar, water lizards, jungle red fowl , macacoo monkeys and many different birds on nature while hiking in the core.
After full day tour back to Aul palace.
Overnight- Aul palace
Day4-(Tue)-Udaygiri- Ratnagiri- Choudwar (Kiladalijoda)- 3hr drive + visit
Morning after breakfast on river side , Departure from Aul palace and enroute visit the Great Buddhist ancient University at Udaygiri (Ancient name was Madhabpur Mahavihar, still it has Panchadhyani Mudra Bodhisatva is present ) and Ratnagiri (Ancient Name Ratnagiri Mahavihar, and it is famous for the great ancient university complex)
Kiladalijoda palace is originally a hunting lodge (made by leterite stone )by the royal family of pachakot Raj Dynasty king Joyti prasad Singdeo which date back on 1931 great grand son Hs. Debjit singh Deo host you at there. It is popularly know as little jem of Odisha.
It is 48km from Bhubaneswar and 26km from Cuttack .
Evening chat with royal family.
Overnight- Choudwar (Kiladalijoda ) palace
Day5-(Wed)-choudwar (Kila dalijoda)-1hr drive + visit
Morning early start your jungle walk (it is flat land, 1hr hiking one side) to meet the saura tribe at their very isolated village / surround by jungle / staw theches mud houses/ pure depend upon nature.
Afternoon meet the Munda tribes at their village / warm welcome by the village chief and his family.
Overnight- Choudwar (Kiladalijoda ) palace
Day6-(Thur)-Nuapatna textile village- Joranda- Dhenkanal palace(4hr drive+ visit)
Visit the paradise for textile lover at Nuapatna textile weaving village and excursion the live weaving method of unique tie and dye process called " Bandha" (ikat)
While back to Dhenkanal visit the unique Dokra craft village at "Sadeiberani"
Pm- Excursion the unique worship of infinity of Mahima philosophy at the unique group of monastery at Joranda
Overnight- Dhenkanal palace
Dhenkanal palace: it is well maintain heritage palace which date back on late 19th c AD By the King Bhagirathy Mahendra Bahadur and present prince Hs. Amarjoyti SinghDeo host you with great hospitality. It has 11 double aircon guest rooms with nice open garden they warmly receive welcome guests through out the year. Accommodate here with a nice heritage homely feeling.
Day7-(fri)- Konark- Santal tribal village- chandrabhaga- chandanpur (selanidigo Home stay)-3hr drive+ visit
Moring after breakfast at open royal garden departure from there to one of the most colourful tribal village- Santal/ meet the santal tribe chief (one of our best friend he is very friendly and he knows our team very well, ) during hiking to this village with him explore their unique life style – worship place- karama puja place/ very special clourful houses/
Konark sun temple , an UNESCO recognized world heritage Monument of eastern India , meet the all live status of 13th c AD and excursion the language of stone
Meet the fisherman at their village at Chandrabhaga and see the activities / fishing by fishermen from sea/ repairing net by hand, caring boats from sea etc
Check in a nice virgin village home stay – Selanidingo at Chandanpur and warm traditional welcome by the host and his family. Enjoy the traditional very special organic dinner at there.
Overnight- Chandanpur (Selanidingo village home stay retreat)
Day8-(sat) -Village special- Boating – Chandanpur (selanidigo Home stay)-2hr drive+2 hr boating + visit
Morning enjoy the traditional and continental breakfast at the open garden / while hiking meet the peoples at their different characterful villages such as Bhramin village, coconut picker village, farmer village, artisan village .
Also visit the nice colorful weekly market (10km) / if desire bring back with fresh vegetables and prepare the traditional recipes with the help of chef.
Pm- Enjoy the peace and harmony while you ride Catamaran boating (with boatman) on the river "Bhargavi" Ghat (2 hr boating) next point meet the traditional pottery makers at their grand village (at least 50family making handmade traditional pottery making, very nice photography) and live demonstrate the hand made pottery making process at there.
Evening enjoy the mouthwatering special dinner – bamboo chicken or clay pot mutton along with bon fire at the open garden with cultural classic musical night (by local artist)
Overnight- Chandanpur (Selanidingo village home stay retreat)
Day9-(sun)- Puri Speical- chandanpur (selanidigo Home stay)
Morning drive to Puri(10km) visit the classic part of puri such as cremation ground (photography allowed) , classic medieval age old pond and streets, martial art places, Gurukul , by cycle rickshaw tour walk around the out circle of famous Jagannath temple (because non hindus are not allowed inside of temple premises)
Pm- Enjoy the classic Gotipua group dance (at the Group 5 to 6 classic dancers and Gurus with proper traditional costume and classical  musical instruments)
If desire enjoy the traditional herbal oil (Till oil by traditional wood press mill+ hibiscus flower+ banian tree steple roots+ Fenugreek seed) body massage by royal village barber .
Evening enjoy the special backed masala fish with other traditional recipes along with bon fire .
Overnight- Chandanpur (Selanidingo village home stay retreat)
Day10-(Mon)-Chilika lake- Overnight train to Rayagada
Morning after breakfast check out and departure towards Chilika lake (asia's largest salt lagoon) meet the different migratory and residential birds on nature while catamaran boating (with boatman ) / lunch at there (cooked by our team) with boatman (if desire) .
Pm- visit the ancient jain cave (2nd c BC) at Udaygiri and explore the ancient history and rock edict at there.
Board the night train (aircon sleeper coach ) to Rayagada
Day11-(Tue)- Rayagada- Kutia tribal village/ market- Muniguda- 4hr drive+ visit
Morning upon arrival at Rayagada meet our representative and transfer to hotel for refresh and after breakfast proceed to Baliguda Jungle range/ meet the Tattoo faced tribe (popularly called Kutia) and hiking at their village with the help of our local tribal guide (1hr hiking – flat land) / full day excursion their life style .
Overnight- Nice home stay at Muniguda
Day12-(Wed)-Dongaria tribes- Kakirigumma (chandoori sai)-4hr drive+ visit
Meet one of the most interesting tribal community – Dongaria Kondh or Drill kondh at their colorful weekly market – chatikona , Especially Dongaria ladies adorn with very special ornaments (lots of tow and fingers rings , neck rings, nose rings, hair clip, hair pins, metal neck ring (called khagla) , bid neck ring, hair knife etc with very special custom.
Very nice point them when they pre arrive at this weekly market to carry their jungle product like vegetable or seasonal fruit on their head top.
Pm- while you proceed to Kakirigumma , enroute meet the Kuvi kondh tribes at their village too.
Overnight- Chandori sai guest house , Kakirigumma
Day13-(Thur)-Bonda tribes- Kakirigumma (chandoori sai)-4hr drive+ visit
Meet the one the most interesting tribes of our country – the Bonda at their weekly market- Onukadelly.
Bonda:-Their unique style of personal appearance distinguishes them from rest of the world.
Bonda men wear a narrow strip of loin cloth (they called Ghosi) .
The women attire is so remarkable . A taboo backed by legends prevents women against clothing themselves above the waist. They make up this very patent deficiency by wearing a mass of brass and bead necklaces and by large heavy circular collars (neck rings) of brass and aluminum. These ornaments cover the breasts and hand down to the navel.
The only short strip of loin cloth women wear is called "Ringa" or "Nadi". This is a striped and coarse colored cloth to the waist thread (they called Thumiya) . it barely covers their lower parts. Using their simplest and indigenous primitive loom Bonda Women weave this cloth themselves during their spare time out of natural kerang fiber applying vegetable dyes.
It is very nice to meet them on the natural trail where they come from their village (by jungle walk) to the weekly market. And also at the weekly market (different activities) .
Meet the Boro Gadhava tribes at their village too
Overnight- Chandoori sai guest house (Kakirigumma)
Day14-(Fri)- Kunduli- Simanchalam- Visakhapatnam (5hr drive+ visit)
Morning after breakfast check out and departure toward s Visakhapatnam enroute visit the grand tribal weekly markets (largest tribal weekly market in our state) at Kunduli famous for Paraja, Rana and Mali tribe.
Also explore the beauty of Simanchal temple -11th c AD.
Check in a nice hotel on beach.
Overnight- Visakhapatnam
Day15-(sat)-departure
Morning after breakfast check out and departure towards Visakhapatnam airport board the flight to your onward journey with lots of sweet memories.
Tour concludes: