Responsible Tourism is with the help and involves of the local community with the rightful combination of Economic, Social and environmental responsibility.
Responsible Tourism is not travel the destination to destination and only / it is realize the depth of real culture of the locality which under preserve and upgrade and help to growth the socio- economic condition of them through tourism. And by the by it preserve the nature & cultural heritage without any exploit to it.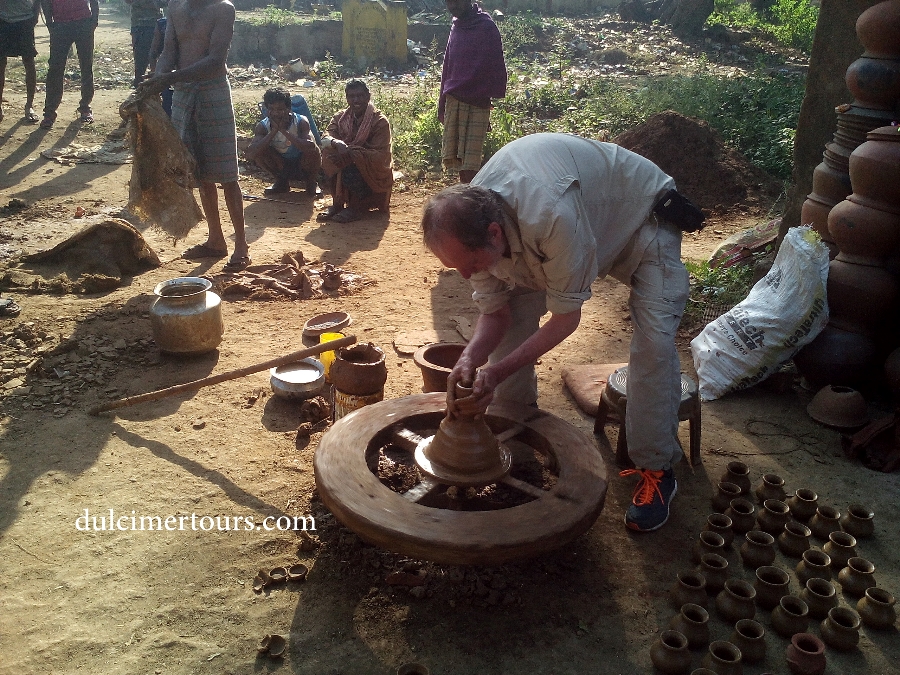 Responsible Tourism theme of this tour is with the less conservation of resources & energy how one can enjoy the real responsible tour . such as use as efficiently water and electricity, use to practice of filtered water instead of time to time new plastic water bottle, without plastic carry bag use cotton bags, accommodation in home stay and small clean comfort hotel local cooked traditional food of different destination instead of big luxurious hotels, travel to isolated ethnic villages and try to explore their culture through their traditional group dances, rituals, learn traditional cooking method, excursion their traditional cloth weaving method. if possible try to buy local product such as handicraft directly from artisan as a souvenirs it boost their economics and you enjoy the factor too.
Respect the privacy of the people Please don't comments, argues with, or disfigure their rituals, custom and before any photography please consult with your local guide.
One suggested itinerary is given below
Tour code: DT- 126- ORRT- 2020-21
Duration of Tour: 15 Day/ 14Nights
Taxi- Private
English speaking Guide- Includes (Guided tour)
Responsible Tourism Theme cover  Destination cover: Bhubaneswar- Chilika– Baliguda- Muniguda- Koraput– Rayagada- Gopalpur- Choudwar- Bhitarkanika national park- Chandanpur and many ethnic villages
Group size: Not more than 12 pax.. per group
Day1 – sat- Bhubaneswar
Day-2 – Sunday- Bhubaneswar- Different ethnic village near chilika lake/ catamaran boating- Chilika (3hr drive+ visit)
Day3– Monday- Kondh tribal village- Baliguda (5hr drive+ visit)
Day4– Tuesday – Kutia tribal village/ hiking- ancient Musical instrument making village- Muniguda (4hr drive+ visit)
Day5– Wednesday- Dongaria kondh market (Chatikona) – Kuvi kondh village- Paraja village- Koraput (5hr drive+ visit)
Day6– Thursday- Bonda tribal market (Onkudelly)- Bora gadhava village(tribal dance)- Koraput (5hr drive+ visit)
Day7– Friday-Paraja weekly market (Kunduli)- Paraja village- Rayagada (4hr drive+ visit)
Day8– Saturday- Lanjia saura village/ hiking- Gopalpur (6hr drive+ visit)
Day9 — Sunday- Unique Textile village (Nuapatna)- Dokra craft village- choudwar (6hr drive+ visit)
Day10 – Monday- Joranda Mahima sadhus place-jungle lunch at Santal village in core jungle- Bhitarkanika (6hr drive+ visit)
Day11 – Tuesday-Bhitarkanika national park/ boating / hiking inside core jungle with local guide (full day program)
Day12– Wednesday- Niali village- Chourasi village- konark sun temple- Chandanpur (selanidingo home stay)-5hr drive+ visit
Day13– Thursday-Puri classic special/ hiking/ by cycle rikshaw tour – Fishermen village – classic Gotipua dance and special dinner at chandanpur (selanidingo home stay)- 2hr drive+ visit
Day14 – Friday- unique villages special (such as artisan village, Bhramin village, washer men village, pottery making village, farmer village, coconut picker village etc) by catamaran boating/ hiking- classic musical night & special dinner/ if desire traditional cooking class
Day15 -Saturday – Departure to Bhubaneswar airport (1hr drive)
Note- For more detail and description of tour itinerary , route detail, local person name etc with best rate please feel free to contact us.