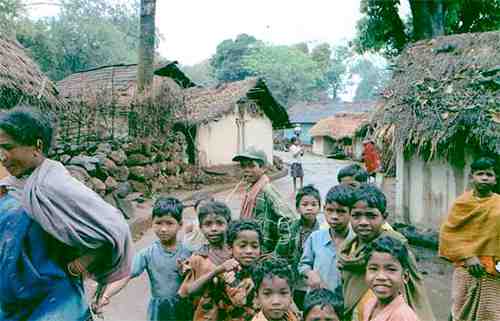 In our unique Textile Tour in Odisha (Orissa) here we stretch from North to south and East to West part of Odisha.
Our year long experience bring us directly with the weavers of that regions and try to presents the different age old traditional textile pattern of our Region
such as Ikat – (popularly called Tie & Dye – Locally called Bandha) of Mania Bandh & Nuapatna in Eastern odisha to Double Ikat in Barpali and Bargarh of western odisha.
Tribal textile – Kerang of Ollar Gadhava , Ringa weaving of Bonda tribes and Famous Kotpadi pattern
Berhampuri and Coimbatory pattern of Southern odisha to Khandua of Eastern odisha.
Tour Duration: 12 Day / 11 Nights
Suggested Itinerary
Day1- (Sat)- Bhubaneswar- Konark- Bhubaneswar (3.30hr drive+ visit)
Upon arrival Bhubaneswar airport meet our representative and transfer to hotel .
Pm- visit the famous sun temple at Konark.
Overnight- Bhubaneswar
Day2-(Sun)-Bhubaneswar- Olasingh- Gopalpur (3.30hr drive+ visit)
Morning after breakfast drive towards famous textile village at Olasingh (famous for Khandua pattern) and explore the Tassar – textile from Cocon to finishing product .
Overnight- Gopalpur
Day3-(Mon)-Gopalpur- Chikiti- Rayagada (4.30hr drive+ visit)
Morning after breakfast visit the Coimbatory pattern at the isolated village – Chikiti.
Overnight – Rayagada
Day4-(Tue)-Rayagada- Dongaria Tribal village- Rayagada (3hr drive+ visit)
Early stand up to visit the tribal textile village at Dongaria village (famous for tribal Scarp) . in the high hill area.
Dongaria textile- the unmarried young girls learn to weaving it at their female dormitory called Dhangdisalla. Which they use only four color threads – Red, yellow, greens and the base of scrap is white they desine is like pre- historic triangle shape. Very special only at that isolated village.
Overnight- Rayagada
Day5-(Wed)- Rayagada- Chatikona- Jeypore (4hr drive+ visit)
Morning meet the Dongaria tribes at their famous weekly market at Chatikona.
Way back to Jeypore to visit the famous Mali tribe village . explore their very special cloth wearing style.
Overnight- Jeypore.
Day6-(Thur)- Jeypore- Bonda Tribal market- Gadhava village- Jeypore (4hr drive+ visit)
Meet the most colorful Bonda tribes at their colorful weekly market at Onkadelly (explore the life style and a special textile pattern – they wear 6" width and 1 ft length long special cloth – "Ringa".
Also meet the Ollar Gadhava tribes and their very unique pattern of cloth – "Kerang" and their very special group dance – Dhemsa at their very isolated village in the thick forest area.
Group Dance (Dhemsa)- with special Kerang-special costume and traditional music is very interesting and encourage to upgrade their culture.
Overnight- Jeypore
Day7-(Fri)- Jeypore- Kotpad- Bhavanipatna (4hr drive+ visit)
Meet the very unique textile village at Kotpad and their special pattern is called "Kotpadi" (famous for organic textile pattern)
Overnight- Bhavanipatna
Day8- (Sat)- Bhavanipatna- Saintala- Balangir(2.30hr drive+ visit)
Meet the very special textile village at Saintala area , famous for traditional orissan Towel, scarp, sari and carpet.
Overnight- Balangir
Day9- (Sun)- Balangir- Sonepur- sambalpur  (3 hr drive+ visit)
Meet the very special isolated textile village along with Tel river at Sonepur area – famous for "Bomkai" pattern
Overnight- Sambalpur
Day10-(Mon)- Bargarh- Barpali- Sambalpur( 2hr drive+ visit)
Meet the very special textile village at Barpali area (world famous for their special textile called "Sambalpari" famous for Double ikat .
Overnight- Sambalpur
Day 11-(Tue)- Sambalpur-Dhenkanal- Joranda- Dhenkanal(5hr drive+ visit)
Morning drive towards Dhenkanal, check in a nice heritage palace at there.
Pm- meet the unique mohima sadhus at their grand monastery – Joranda.
While hiking at Dhuni Mandir monastery  excursion how the supreme sadhus collect the tree bark (Kumbhi tree) to wearing .
Also excursion how they worship nature of innifinity during sun set time.
Overnight- Dhenkanal
Day12-(Wed)- Dhenkanal- Nuapatna- Bhubaneswar / departure (4hr drive+ visit)
Morning after early breakfast at the royal garden check out and departure towards to very special textile village Nuapatna famous for tie and dye called "Bandha".
Meet the master weavers (president awardee) and finally see his master weaving on his own handloom.
Pm- departure Bhubaneswar airport towards your onwards journey.