Spiritualy Elevated By Yoga
Code nr: 112 /ORIY
Destination cover: "YOGA" literally meaning is connection. Which create the divine energy.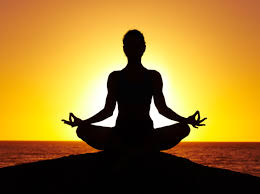 Our overall endeavor is to ensure that the yoga tourist to Orissa should get physically invigorated, mentally rejuvenated, culturally enriched and spiritually elevated and , on return to his/ her country, should feel Orissa within him/ her.
Duration of the Tour: 6 Night/ 7 Days
D1-Bhubaneswar-
Upon arrival meet our representative at airport/ railway station. Then transfer to hotel and afternoon visit Dhauli Buddhist meditation hall. Yoga over there. Return back to hotel for overnight sleep.
D2-Heerapur- Chowdwar Palace
Early departure for Heerapur. A very famous Yogini temple in India. On the open pendal inside the premises of yogini temple do yoga and then return back to hotel and then departure for chowdwar palace. Check in lunch at there. Afternoon Yoga at the Palace garden.
D3-Rose Meditation Hall- Joranda- Dhenkanal
Early stand-up and drive towards rose meditation hall (20min. Drive). Yoga there. Then come back to palace and then drive from there to Dhenkanal . check in the heritage Palace. Afternoon yoga at Joranda Monastery- the famous Mahima sadhu place.
D4-Dhenkanal palace-Puri
Morning Yoga at Darbar hall at Dhankanal Palace. Then strate drive to Puri. Check in a nice hotel on beach. Free afternoon for self. ( Ayurvedic Massage, marketing , beach walking etc)
D5-Puri-Chandrabhaga-on-sea
Morning yoga on beach. Then checkout for Chandrabhaga-on- sea, check in a nice resort on beach. Afternoon Yoga in quiet place on the lonely golden beach and enjoy the sun set.
D6-Chandrabhaga-on-sea—Konark-chandrabhaga
Early surya Namaskar and yoga on beach at there. Then after breakfast visit Konark sun temple. Hiking the fishermen village then overnight at the same resort.
D7-Departure-Morning
departure for Bhubaneswar airport for your onwards journey
Note:
Please flexible during the tour and please follow your tour guide.
What ever you want out of your trip we can tailor make an itinerary for you!!!!!