Walk Barefoot in Nature
Code nr: 111 /ORIE
Tour Destination: This tour itinerary cover Bhitarkanika National Park, Udaygiri and Ratnagiri ancient Budhist tresure, Satkosia project tiger and elephant zone, boating in chilika lake (one catamarin and one motor boat ride), one classic dance in artisan village, puri and konark sun temple, temple tour in Bhubaneswar etc.
Tour Duration: 10 Night / 11 Days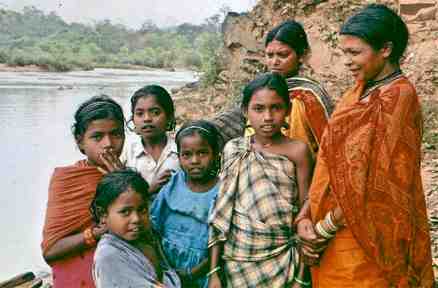 D1-BHUBANESWAR-BHITARKANIKA NATIONAL PARK(4hr drive+visit)
Upon arrival Bhubaneswar meet our representative at airport and then drive towards to Bhitakanika National park ( the 2nd largest mangrove forest in our country). Afternoon hiking the near by village at the bofer zone . overnight stay in the eco cottage at there.
D2-BHITARKANIKA NATIONAL PARK
Morning meet the wild crocodile basking on sun ray on natural creeks while boating in side of the park . hiking in side the core area to meet the natural fuana such as spoted deer, wild boar, jungle fowl, water monitar lizard and different types of bird on nature. Overnight stay in the same eco cottage.
D3-BHITARKANIKA-RATNAGIRI/ UDAYGIRI- CHOWDWAR PALACE ECO TENT(4hr drive+visit)
After breakfast drive towards to chowdwar palace and enroute excurssion the ancient ruine budhist university (Mahavihar- stupa- chaitya) at Ratnagiri and Udaygiri. Overnight stay in the eco tent or cottage of chowdwar palace.
D4-CHOWDWAR- SATKOSIA WILD LIFE SANTUARY ECO COTTAGE (3hr drive+visit)
Morning drive towards to one of the eco biodiversity of orissa- satkosia wild life santuary(famous for project tiger and elephant ).
Afternoon jungle hiking by govt. Trained personal to watch wild life on nature.
Overnight stay in the same eco cottage at there.
D5-SATKOSIA WILD LIFE SANTUARY
Morning and evening hiking the jungle trek to meet the wildlife on nature. Boating on the mahanadi george to meet the magar crocodile and ghadial on nature.
D6-SATKOSIA-TEXTILE VILLAGE- CHILIKA MANGALAJODI ECO COTTAGE (5hr drive+visit)
Morning after breakfast drive towards Mangalajodi (on chilika lake),enroute visit the famous khandua textile village ( excursion the live weaving on each and every weaver's family) upon arrival at Mangalajodi check in the nice eco cottage run by local villager. Afternoon hiking the boat making and fishermen village and overnight stay in the same eco cottage.
D7-CHILIKA LAKE MANGALAJODI
Early meet the migratory and residence birds on nature while visit the catamaran boat (with boatman-2hr boating). Afternoon also boating. And overnight stay in the same eco cottage.
D8-MANGALAJODI- SATAPADA – WILD DOLPHINE POINT (3hr drive+visit)
Morning drive towards Satapada through chilika lake to meet the wild Irrawady dolphin on nature while boating. Overnight stay at satpada.
D9-SATPADA- PURI- RAGHURAJPUR ARTISAN VILLAGE- RAMCHANDI ECO TENT/ COTTAGE
(3hr drive+visit)
Morning drive towards Puri enroute visit the Bhabakundaleswar temple -14th c AD. Puri Jagannath temple ( non hindus' are not allowed – they on see the temple on the old raghunadan library . then after that proceed to Raghurajpur artisan village ( where whole villagers are artist), enjoy the traditional age old classic art at there. Then drive to ramchandi overnight stay in the eco tent or cottage.
D10-FISHERMEN VILLAGE- KONARK (SUN TEMPLE)- PRACHI VALLY-CHAURASI-RAMCHANDI
(3hr drive+visit)
Morning drive to visit the fishermen village near by then from there drive to world famous konark sun temple (13th c AD) excursion the language of stone then after drive prachi vally area and visit the chaurasi – Barahi temple 10th C AD( khakra style temple of ancient temple architect). Then return back to Ramchandi.
D11-BHUBANESWAR TEMPLE TOUR- DEPARTURE AT AIRPORT (3hr drive+visit)
Morning drive towards to Bhubaneswar and excursion the evolution of temple on chronological order such as Parasurameswar temple-7th c AD, Mukteswar-9th C AD, Rajarani-11th c AD, Lingaraj-11th c AD ( only lingaraj temple non hindus are not allowed so one can visit that on the top of platform ).
Then departure to airport for your onwards journey.
Note:
Please flexible during the tour and please follow your tour guide.
What ever you want out of your trip we can tailor make an itinerary for you!!!!!