Satkosia Wildlife Sanctuary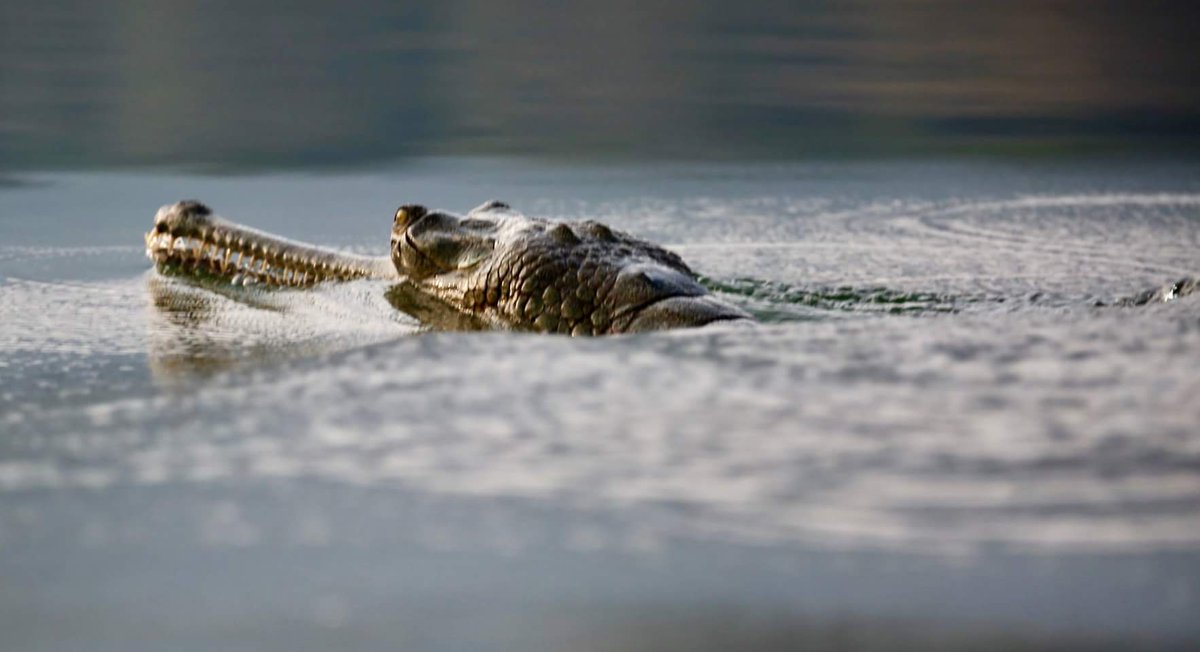 Located in the south- western  part of Anugul district (60km from Anugul; 110km from Dhenkanal; 190 km from Bhubaneswar) of Odisha. The sanctuary is covering an area of 795 sq km which is covering four districts such as Anugul, cuttack, Nayagarh and Baud.
The Satkosia Gorge is a unique feature in geomorphology of India. Here Mahanadi has cut right across the Eastern Ghats and has formed a magnificent gorge(22km) with sylvan beauty and excellent features.
The topography of the region is supports moist deciduous forest, dry deciduous forest and moist peninsular Sal Forest. This area is the home for Tiger, Leopard, Elephant, Gaur, Sambar, Spotted deer, Mouse deer, Nilgai, Chousingha, Sloth bear, Wild dog etc., Varieties of resident and migratory birds, reptilian species( Gharial, Magar, Crocodile, Fresh Water turtle, Poisons & Non poisons snakes etc.)
Best time to visit: Oct. to April (during summer season chances of sighting is more) ; entry gate point ( Pampasara) open from morning 7am to 4pm for day visitor  and up to 5 pm those who accommodate at the resort/ camp of the sanctuary.
Closing of the sanctuary: July-Aug.- Sept. ( During Monsoon)
Booking of safari: by your own vehicles
But entry permits for the sanctuary directly in the pampasara entrance gate
Nearest airport: Bhubaneswar-190km; Nearest Railway Station: Meramundili-54km, Angul-60km
There are eco cottage and tent in the buffer area of this Wildlife Sanctuary , in Chhotkei, Tikarpara and Puruna Katak area,  there are limited accommodation to avoid the rush please book in advance
Suggested tour Itinerary:
Tour code: 123/WLSS
Duration of Tour: 2 Night /3 Days
Day1-Bhubaneswar-Satkosia Wildlife Sanctuary( 4hr drive+ visit)
Upon arrival of Satkosia Wildlife Sanctuary check in a clean and comfort eco resort / tent and after fresh up afternoon Rumble around the sanctuary by vehicle and meet the wild animal on nature.
Day2- Early stand up for nature walk in the park ( with our naturalist) to meet the wild animal and watch the birds on nature. boat ride at Tikarpada in the river Mahanadi and enjoy the panoramic view of nature.. Afternoon visit the salt lake place watch quietly on watch tower at Baghamunda or kandha eda area where more chance to sighting wild elephant on nature(90% chances to sighting wild elephant on nature).  Enjoy the folk song during dinner at resort or eco tent.
Day3- Satkosia Wildlife Sanctuary-Departure
Morning after breakfast departure for your onwards destination.
Caution: Try to obey the jungle rule accordingly in order. Respect the nature and enjoy the nature.
| | |
| --- | --- |
| Do | Don't |
| Keep mineral water while hiking | Walk or drive night time in core area |
| Keep mosquito repellent | Take any arms and weapons |
| Keep silence | Take Crackles and music system |
| use green or grey color cloth and cap while hiking. | Feed the wild animal, birds and reptile |
| Keep binocular and camera | Disturb the animal, birds and reptile |
| Keep proper permit and entry document | Use plastic polythin |
| While hiking follow the guide | Dive or Swim in the water body |