ETHNIC TOUR OF CHHATISGARH & ORISSA WITH CULTURE
Code nr: 406 /SPCT
Tour Destination: This tour cover ethnic group of Chhattishgarh & Orissa & excursion their life style in their village, two tent tour ( camping) in different tribal village's, weeckly market, and many more with the cultural part of Orissa with mangrove forest – Bhitarkanika National Park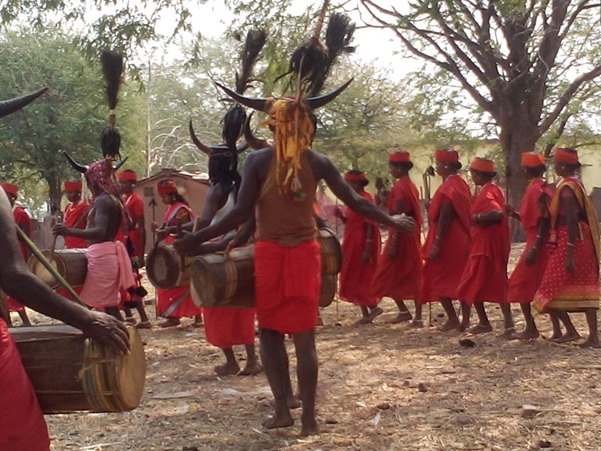 Tour Duration:
15 Days / 14 Night ( weekend to weekend)
Suggested itinerary
D1-(Sat)-Raipur- Siripur-Raipur
D2-(Sun)-Raipur- Rajim-Udukuda-Kanker(5hr drive+visit)
D3-(Mon)-Kanker-Kondagaon- Muria Tribe village- camping- tented accommodation(3hr drive+Visit)
D4-(Tue)-Jagdalpur-Bison horn Maria- Chitrakoot-Jagadalpur
D5-(Wed)-Jagdalpur-Kotpad-Dhuruba tribe village-Jeypore
D6-(Thur)-Jeypore-Gadhava village- Onkadelly( if it is Thursday)-Jeypore
D7-(Fri)-Kunduli- Paraja-Kuvikondh village-Rayagada
D8-(Sat)-Desia Kondh- Kutia Kondh village- Camping- tented accommodation (4hr drive+visit)
D9-(Sun)-Kutia Kondh village-Taratarini (5hr drive+visit)
D10-(Mon)-Manglajodi( chilika lake)-Textile village-Puri
D11-(Tue)-Puri-Konark- Puri
D12-(Wed)-Dhauli- Hirapur-Joranda Monastry – Dhenkanal
D13-(Thur)-Dhenkanal-Ratnagiri- Udaygiri-Bhitarkanika National Park
D14-(Fri)-Bhitarkanika National Park ( Boating and sighting of wild crocodile on nature)
D15-(Sat)-Bhitarkanika- Bhubaneswar temple tour- Bhubaneswar ( evening departure for onwards journey)
Its' nice experience and adventure to accommodate in different ethnic village in tent , which is provided by us with mouthwatering veg and non-veg food prepare by our team with the support of local at there. Welcome to the land of tribal and encourage the responsible tour.
Tour concludes:
What ever you want out of your trip we can tailor make an itinerary for you!!!!!