JORANDA SADHU FESTIVAL DATE: (30th & 31st January 2018)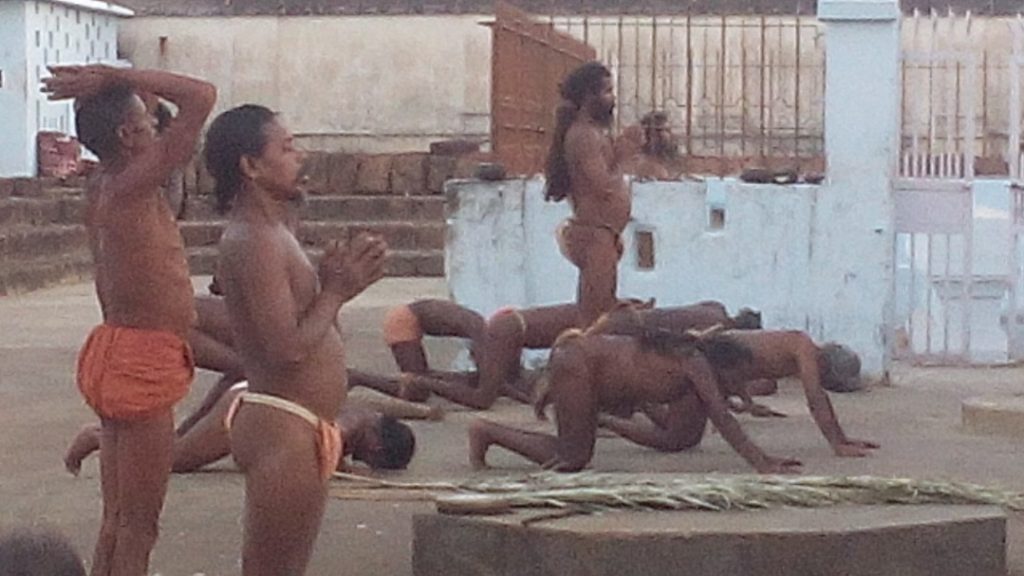 It is the festival of Mahima religion Sadhus (holy men) in the month of Feb. In their main monastery at Joranda near Dhenkanal annually. The unique worship of supreme sadhus' (who wear only lean tree bark on their lower part) at their monastery and the holy fire which is for peace and harmony for the universe with 11 ft. Fire stand attract many thousand visitors and devotee throughout the state.
Location of this festival:  Joranda (Sadhu Monastry) is -25 km from Dhenkanal and 100 km from Bhubaneswar.
Nearest Airport Bhubaneswar- 100 km (2.30hr drive)
Nearest Railway station– Dhenkanal- 25km (45mnt drive), Cuttack- 75km- (2hr drive)
 Code no: 106-C/ORIF
Tour itinerary / duration: 14 Night/ 15 Days (weekend to weekend)
This special tour itinerary has designed in the base of colorful festival of famous Joranda sadhu place ( famous for mahima Sadhu's), isolated Tribal villages and their real culture of southern orissa with two heritage palaces Including the  Gotipua classic dance in coastal orissa to famous group tribal dance – Dhemsa at their traditional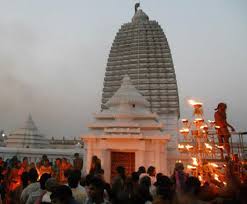 costume and real ambiance of nature.
Suggested Itinerary:
D1-(Sat)- 27th January 2018 – Arrival at Bhubaneswar airport – transfer to hotel- if time permit visit the ancient jain cave Khandagiri and udaygiri.
D2-(sun)-28th January.- Bhubaneswar Temple Tour-Raghurajpur/ Gotipua Dance- Puri (2hr drive+ visit)
D3-(Mon)-29th January.- Puri- sightseeing by cycle rickshaw – Konark sun temple – Puri (2hr drive+ visit)
D4-(Tue)-30th January- Puri- 64 Yogini temple- Joranda Sadhu Festival– Dhenkanal palace( 4hr drive+ visit)
D5-(Wed)-31st January- Dhenkanal- Full day Joranda Sadhu Festival– Dhenkanal (2hr drive+ full day visit)
D6-(Thu)-1st Feb.- Dhenkanal palace-Bauda star temple- Bomkai Textile village- Sonepur (5hr drive+ visit)
D7-(Fri)-2nd Feb.- Sonepur- catamaran Boating on Mahanadi- Bhavanipatna kalahandi  palace (4.30hr drive+ visit)
D8-(Sat)-3rd Feb.- Isolated Gond tribal village / hiking- Bhavanipatna kalahandi  palace (5hr drive+ visit)
D9-(Sun)- 4th Feb- Bhavanipatna- Isolated Desia tribe village on high hill top ( all weather motor able road near to their village) – Rayagada (4.30hr drive+ visit)
D10-(Mon)-5th Feb.- Rayagada- isolated Lanjia Saura Tribal village/ full day hiking- Rayagada( 5hr drive+ visit)
D11-(Tue)- 6th Feb.- Kutia Kondh village hiking – Meria post – Rayagada (6hr drive+ visit)
D12-(Wed)-7th Feb.- Rayagada- Chatikona ( Dunguria Tribe market)- Kuvi Kondh- Podagarh – Desia Luxury eco resort or Jeypore. (5hr drive+ visit)
D13-(Thu)- 8th Feb.- Onkadely ( Bonda Tribe market)- Gadhava village/ tribal dance- Jeypore (3hr drive+ visit)
D14-(Fri)-17th Feb.- Kunduli- Paraja village- Koraput- Visakhapatnam (5hr drive+ visit)
D15-(Sat)-18th Feb.- Departure to Visakhapatnam airport for your onward destination.
Tour concludes:
Note : for combine of Joranda sadhu festival in orissa and Rajim Kumbha Mela Festival in Chhattisgarh please call to us.